Things to do in Nanaimo
Discover Nature's Playground!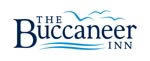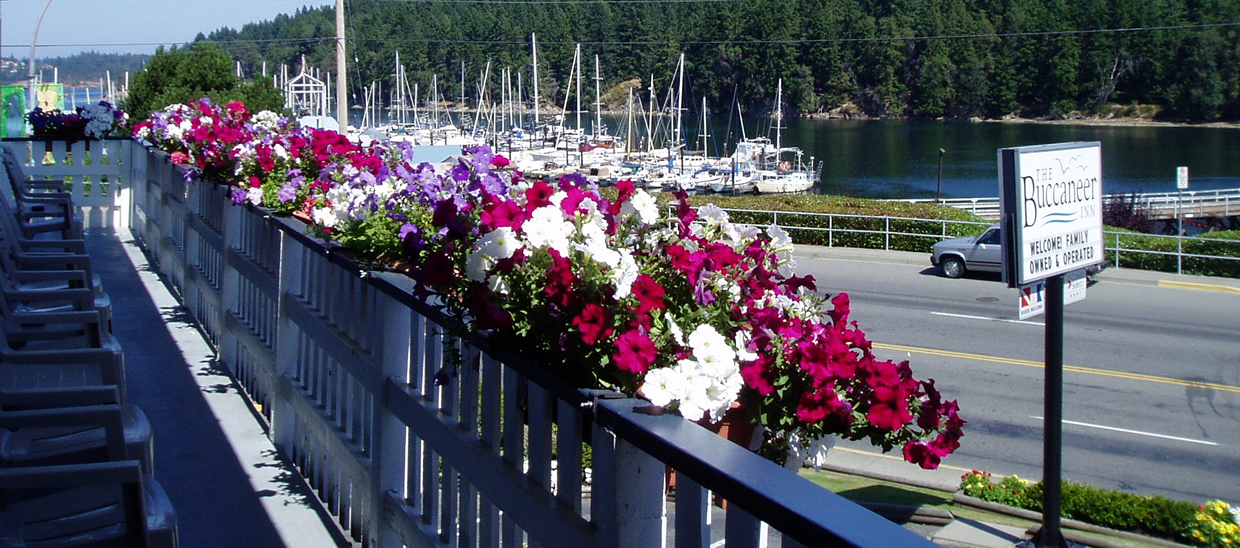 British Columbia
Nanaimo, Vancouver Island
Nanaimo has a rich history. Our community's history spans from its roots as an ancient Coast Salish gathering place to the arrival of the European explorers and the Hudson's Bay Company. Nanaimo's recent history was built upon rich deposits of coal and abundant fishing resources. Petroglyph Park has rock carvings left by earlier inhabitants.
Newcastle Island Provincial Park, Nanaimo's offshore playground, reached by passenger ferry from Maffeo Sutton Park, has a long history of coal mining and sandstone quarrying. Apparently a mineshaft runs under Nanaimo Harbour to Newcastle Island. Sandstone columns from this island can be found at the Federal Reserve Bank in San Francisco! Columns can also be found around the perimeter of the island. Midden Beach is home to a historic First Nation's 'garbage dump'. Oyster, clam and mussel shells were discarded here long ago and is now a point of interest. This vehicle-less Island is a great place to spend the day exploring, picnicking, biking, swimming, playing bocce ball or kite flying! An 8 kilometer perimeter walk around the Island will ensure you get great views of all of Nanaimo's shorelines.
Nanaimo District Museum provides an interactive display of our colorful history. Native exhibits, archeological artifacts, miner's cottage, a highly acclaimed coal mining exhibit and a 10,000 year old petroglyph are some the museum's features. A collection of over 3, 000 historical photos are available for public viewing. Plus nearby is great little park, Piper Park, that houses the Vancouver Island Military Museum and affords great views of the Harbour, Newcastle Island and Protection Island. A little bit of solitude in the downtown core!
A short walk from the Museum is The Bastion. Built in 1853, this white octagonal tower was the defence arsenal around which the first Hudson's Bay settlement grew. The newly restored fortress is the last surviving Hudson's Bay Company bastion in North America. You can witness a noon cannon-firing ceremony during the summer months complete with piper in full tartan dress. Just below the Bastion is Pioneer Rock, the point of arrival for emigrant miners aboard the Princess Royal after a grueling six-month voyage around Cape Horn from Britain. The Bastion also serves as a seasonal Tourism Nanaimo Infocentre.
Starting from Nanaimo's historic city centre, you can talk 3 self-guided Heritage Walks to discover our colourful history. Look for the heritage symbols on the sidewalk and use the handy maps provided to have an interpretative tour of the downtown core.
And last, but not least, Nanaimo is home to The Nanaimo Bar. The Nanaimo Bar Trail winds through Downtown Nanaimo and throughout the community featuring original and new classic offerings of this yummy and habit forming confectionery. Pick up a copy of the Trail Guide from Tourism Nanaimo or download from their site.
THINGS TO DO IN NANAIMO
Discover why Nanaimo is Nature's Playground!

There is so much to see and do in the Central Vancouver Island area, you should make Nanaimo your base for exploring Vancouver Island!
Nanaimo is home to some beautiful natural scenery. Our very pleasant climate, considered to be one of the mildest in Canada, makes this a natural year-round playground. Enjoy some of the 2700 acres of parkland that Nanaimo has preserved. Piper's Lagoon Park, one of our favourite's, off of Hammond Bay Road is a beautiful beach to view the Coast Mountain Range, Mount Baker in Washington State and the Salish Sea from.
The view that sold Marlene and I on moving here can be seen by visiting Vancouver Island University, located off 5th Street near the Nanaimo Parkway. Gaze down upon Nanaimo's beautiful harbour, Newcastle Island, Gabriola Island, the Coast Mountain Range and more.
Newcastle Island is undoubtedly Nanaimo's secret treasure. Now a provincial marine park, Newcastle Island has had a long illustrious history. Our local First Nations community long used Newcastle as a seasonal home. When the Hudson Bay Company came to Vancouver Island they 'acquired' the Island as a source of coal. Later after the coal mines were closed, Newcastle was a sandstone quarry. Herring salteries, at one time numbering over 30,  were clustered along the shores of the Island facing Brechin Point and Departure Bay. In the 1970's Newcastle was designated a Provincial Park and protected for all to enjoy. Now local residents and visitors to our community enjoy the many trails, beaches, playgrounds and services that the Island offers. It really is a great place to spend a day: close to the city; yet so far away. Plan to spend several hours, if not a whole day, on Newcastle Island. Ferries leave hourly, during the summer months, from Maffeo-Sutton Park and on sunny weekends during the shoulder months. There is no scheduled ferry service in the winter however the folks from Protection Island Ferry may take you there and pick you up later in the day.
Mt. Benson Regional Park is now our favourite view in Nanaimo. This 1038 metre high mountain is the backdrop to Nanaimo and affords the most beautiful views of Nanaimo Harbour, Coast Mountain Range, Salish Sea, Vancouver, Mt. Baker, Chemainus and towards Washington State. This is a challenging hike from the trailhead at Witchcraft Lake to the summit of the mountain. You will climb about 800 metres and is nearly straight up. Directions to the trailhead are on the Nanaimo Hospitality Association map available at our front desk and then follow the signposts up. Expect to spend 2.5 hours up and 1.75 hours down. We've been up dozens of times and will gladly provide full details for you. Truly magnificent vistas.
On the third week of every July is our world famous, World Championship Bathtub Race and Marine Festival. This unique event was started over 35 years ago right here in our fair city. Now a Nanaimo to Nanaimo event, daring tubbers race their real bathtubs out of Nanaimo Harbour to the Winchelsea Islands and back. Boat design rules are quite stringent and flotation devices are not allowed. If the bathtub motor stops, the boat doesn't float!
Nanaimo is home to the some of the best temperate water scuba diving in the world. Jacques Cousteau claimed that the waters of The Emerald Sea, of which Nanaimo is part of, are the next best place to dive in the world after the Red Sea.
Besides our natural underwater assets, such as Dodd Narrows, The Saskatchewan, a Canadian Naval Destroyer sunk June 14, 1997 is B.C.'s most popular artificial reef! The Saskatchewan breams with life and has really taken on the role of creating a new habitat for marine life. Visibility at the Saskatchewan is best in the winter with viz as much as 100 feet. You can sit on the deck of the Saskatchewan, look up and see your charter boat!
In 2001 the Nanaimo Dive Association sunk the HMCS Cape Breton, the world's largest artificial reef! The Cape Breton sits 700' south of the Saskatchewan and is an enormous dive!
The RivTow Lion is the latest addition to our local fleet of reefs. Located next to Newcastle Island in Departure Bay this wreck is accessible year round for wreck diving and training.
Biking trails abound in Nanaimo.
Nanaimo boasts a 22 kilometre trail follows the length of the new Nanaimo Parkway highway which bypasses the city center. This paved path is excellent for easy cycling. 
In addition to the Parkway Trailway, a multi-use trail has been constructed next to the E & N Railway alongside Highway 19A. This connector provides a safe passage way for bikers, walkers, roller bladers and other enthusiasts to get from central to north Nanaimo.
Want some real off-road adventure? Contact one of local bike shops and get the inside scoop on the great mountain biking trails in the Central Vancouver Island region. A new off-road mountain bike map book is available at Pacific Rim Bicycle on Bowen Road.
Nanaimo is the year-round destination for you to visit if golf is your game. You can choose from 20 courses within an hour's drive of the city, many with pro facilities. Nanaimo Golf and Country Club, 2 minutes from The Buccaneer Inn, is rated as one of the top 10 courses in B.C. Other courses in vicinity of Nanaimo include: Winchelsea View in Lantzville; Fairwinds in Nanoose Bay; Cottonwood in Cassidy; Gabriola Golf and Country Club on Gabriola Island and in Parksville/Qualicum Beach area Morningstar; Eaglecrest; Glengarry and Arrowsmith round out some of our excellent golfing venues. Pitch and Putt golf is available at a new 9 hole course at Beban Park.
Nanaimo offers plentiful year-round saltwater sports fishing for salmon, cod or red snapper. Fish, drop a crab trap from a boat or from the fishing pier situated just off the Harbourside Walkway in our beautiful harbour.
Fresh water fishing is readily accessible at one of the many stocked lakes in Nanaimo. The lakes are stocked with rainbow and cut-throat trout each year. Long Lake, Nanaimo Lakes, Westwood Lake, Diver Lake, Quesnel Lake in Cedar, Colliery Dam and Brannen Lake are the best places to fish. Licences are approximately $32. Children under the age of 16 do not require a licence.
Brechin Boat Launch, across from The Buccaneer Inn is Nanaimo's main boat ramp. You can launch your own boat (we have a few long parking stalls that can accommodate your boat) or kayaks (we have secure kayak storage for you).
Be one of the shoreside enthusiasts cheering on the sailors racing in the next Van Isle 360 Yacht Race. This bi-annual race starts and finishes in Nanaimo. Nine other communities around Vancouver Island hosted overnight festivals and celebrations to make these yachtsmen feel welcome. Held each odd year.
Take the Protection Island ferry from the boat basin in the downtown core and enjoy the Dinghy Dock, Canada's only floating pub.
Want to go sailing? Nanaimo Charters and Sailing School, located across from The Buccaneer Inn, rents sail boats. Experienced sailors can skipper the boat themselves or your can hire a skippered charter. Sailing instruction and extended sailing vacations are also available.
For the more adventurous traveller, Nanaimo offers activities you'll never forget. Try one of the many heart-pumping adventures at Wild Play . 'The Adrenaline Centre' features a specially designed and built bridge over the Nanaimo River, the first legal bridge of its kind in North America. Tandem jumps, zips and swings are also available. The 'ultimate swing' promises to be the most terrifying ride in North America, with participants reaching speeds up to 140 kilometers per hour. Wild Play features Monkido, a multi level obstacle course elevated in the trees. And the canyon zipline is exhilirating!
Climb the indoor rock climbing wall at Romper Room. They have great family packages and this is an excellent rainy day or evening event.
Indoor swimming is available at Nanaimo's leisure pool at Beban Park. The tropical, pirate theme will keep your family entertained for hours. The pool features a 30 foot high, 200 feet long,  water slide, a shallow water leisure area with a jet-propelled lazy river channel and pirate ship and slide. The facility includes a hot tub, sauna, steam room, new family change rooms, gym, 25 metre lap pool and a tot's pool. The Nanaimo Aquatic Centre, next to Nanaimo District Senior Secondary School has waterslides, wave pool, huge hot tub and Olympic sized tank complete with dive platforms. The Aquatic Centre is a major destination for residents and visitors alike.
Tennis is a sport well looked after in Nanaimo. We have over 42 indoor and outdoor courts. The most popular places to play are courts in Bowen and Beban Parks. Courts are also available at several other parks including Maffeo-Sutton Park and the Westwood Tennis Club.
Ice skating is available at Cliff McNabb Arena, Frank Crane and the Nanaimo Ice Centre. Public skating sessions and adult scrub hockey are some of the ice programs open to the public. At Frank Crane you can catch the Nanaimo Clippers battling it out with other B.C. junior hockey teams.
Curling is located adjacent to Bowen Park at the Nanaimo Curling Club. Bonspiels occur throughout the winter and the public is welcome to attend.
Bowlers will find both five and ten pin facilities in Nanaimo. Lawn bowling enthusiasts can play their sport at Bowen and Beban Parks. There is a new outdoor, all-weather lawn bowling facility at Beban Park.
Interested in theatre, concerts or attending a large presentation? Nanaimo is home to a striking professionally equipped performing arts theatre. The Port Theatre is our 800 seat multi-purpose facility located across from our beautiful Inner Harbour. Over 250 events each year are planned for 'The Port'. TheatreOne occasionally uses the Port Theatre but mainly presents their productions at Vancouver Island University. The Chemainus Theatre is only 40 minutes drive from The Buccaneer and puts on great dinner theatre performances.
The Vancouver Island Symphony uses The Port Theatre as their base of operations. They have a diverse selection of performances. Information about The Symphony is available at the Port Theatre Ticket Office @ 250-754-8550.
How about a tour of Harmac Pulp and Paper Mill in Cedar? This is Nanaimo's largest employer and their enormous mill is located about 15 minutes from The Buccaneer. Call 250-722-4314 for tour information.
Christopher used to love going to the BC Forest Discovery Centre in Duncan, about 30 minutes south of The Buccaneer. They have a real working steam engine and train. There are forest trails to hike on, a forestry museum, playground and picnic areas. This is a great place! They are open May to Labour Day from 10 to 6 daily. The train leaves every 30 minutes. Call 250-715-1113 for more information.
FUN THINGS TO DO IN AND AROUND NANAIMO!
Walk along the Harbourside Walkway and visit Downtown Nanaimo, 30 minutes walk
Nanaimo boasts a beautiful harbour and walkway. Turn right out of our driveway and cross at the pedestrian crosswalk. Walk south to the Nanaimo Shipyard and turn left and walk down to the water. There is a great seaside playground for the kids and a saltwater lagoon to swim in. The end of the walkway is where you can see the large tower with an orange roof and takes about 30 minutes to get there from here. There are restaurants, coffee shops and an ice cream shop at Pioneer Plaza. 3 minute drive south along Stewart Avenue.
Take a NBT map and wander about Downtown sampling a variety of this tasty Nanaimo original. From a bar at Mon Petit Choux, to a sundae at Jakeob's on Fitzwilliam, Martini at Acme or a deep fried bar at Pirate Chips.

Visit the Dinghy Dock Floating Pub and Bistro, 30 minute walk plus 10 minute ferry. A Nanaimo must do! Canada's only floating pub (and family friendly restaurant complete with fishing holes and poles). Located on Protection Island. Ferry leaves at 10 past every hour from southeast end of dock in Commercial Boat Basin at end of the Harbourside Walkway. Call 250 753-2373 for the pub and 250 753-8244 for the Protection Island Ferry. Park for 2 hours free at Port Place Centre.

Walk around Newcastle Island Provincial Park, 20 minute walk plus 10 minute ferry

The island just in front of The Buccaneer Inn is accessible by a 'Pickle Boat' Ferry leaving from Maffeo-Sutton Park every 20 minutes. There is a 7 kilometre long trail around the island, playground, campground, pavilion, restaurant and great swimming at Kanaka Bay. Summer months and sunny weekends in spring and fall.

Pipers Lagoon Park, 10 minute drive

This park has it all. Beach, rock walls, Garry Oak forest, nesting Bald Eagles, lagoon, forest walk and picnic area. Off Hammond Bay Road, about 10 minutes from The Buccaneer.

Rathtrevor Beach Provincial Park, Parksville, 25 minute drive

BC's most popular provincial park. The tide goes out for about a mile and great for exploring. Tide pools galore. Head north out of Nanaimo, exit onto Highway 19A at Parksville and follow the signs to Day Use parking lot.

Wild Play Element Park, Cedar, 15 minute drive

Bungy jumping, Monkido aerial adventure courses, Zip line and King swing! All the adrenaline rushes you can handle!  South of Nanaimo on Highway 19. 1-888-668-7874. Open daily in the summer and some off season days.

Nanaimo Aquatic Centre, 7 minute drive

Canada's most popular leisure centre! Olympic sized swimming pool, wave pool, fishing boat to play on, 3 waterslides, hot tub, sauna, steam room, fitness centre and restaurant. On Third Street, open daily.

Stay another day at The Buccaneer Inn

Use us as a base for all your Vancouver Island leisure and business travel! Great rooms, rates, central location!
Make our Cottage your home base while exploring Nanaimo and surrounding Vancouver Island.
Explore the many exciting and delicious restaurants in and around Nanaimo. Here are some of our recommendations.
Do you need more information? We are happy to help you make your stay in Nanaimo as exciting as possible.