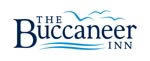 Small roadside room with very compact ensuite bathroom with small shower, microwave, fridge. Partial view of Stones Marina and Newcastle Channel. Queen bed. First floor. Maximum occupancy, 2. 130 square feet. Seasonal nightly rates from $109.95 to $149.95.
Make our Cottage your home base while exploring Nanaimo and surrounding Vancouver Island.
Explore the many exciting and delicious restaurants in and around Nanaimo. Here are some of our recommendations.
Do you need more information? We are happy to help you make your stay in Nanaimo as exciting as possible.